Contract Bargaining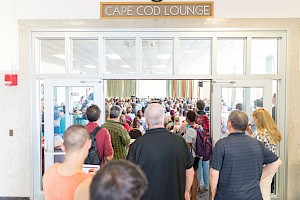 Contract Tentative Agreement Reached!
The MSP bargaining team has reached a tentative agreement with the administration on our successor contract. Details on the tentative agreement and changes are below:
Contract Ratification Information
The MSP bargaining team has voted unanimously to recommend approval of this contract. The contract settlement requires ratification by the MSP membership though electronic balloting. All bargaining unit members will receive an email from the MSP with the official ratification notice and an email from "ballotbin" notifying them of the ballot and providing the codes necessary to vote. Voting will be open from Friday 6/15/18 through Monday 6/25/18 at 5:00pm. Please contact the MSP with any questions.
Information Sessions on Contract Changes
We will be holding three informational sessions to review the contract changes with our members. Lunch will be provided.
Friday 6/22/18, 11:00am-1:00pm, Campus Center Room 804-808 (Please RSVP to msp@umass.edu by 6/19/18)
Monday 9/17/18, 11:00am-1:00pm, Campus Center Room 904-908

(Please RSVP to msp@umass.edu by 9/10/18)

Thursday 9/20/18, 11:00am-1:00pm, Campus Center Room 904-908

(Please RSVP to msp@umass.edu by 9/10/18)
---
Previous bargaining updates for 2017-2020 Contract Bargaining:
4/30/2018 (Powerpoint from MSP General Assembly)
3/27/2018 (Email to members engaged in contract bargaining campaign)
2/21/2018 (All unit email to membership)
9/26/2017 (Powerpoint from all union meeting)
9/5/2017 (Bargaining update from UMass Unions United)
6/23/2017 (All unit email to membership)
11/28/2016 (All unit email to membership)