Contract Bargaining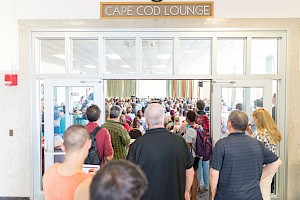 Contract Ratified!
MSP members ratified our new contract by an overwhelming margin on June 25th, 2018. Summaries on the changes and the new contract are below:
Information Sessions on Contract Changes
We will be holding two informational sessions in the fall sememster to review the contract changes with our members. Lunch will be provided.
Monday 9/17/18, 11:00am-1:00pm, Campus Center Room 904-908

(Please RSVP to msp@umass.edu by 9/10/18)

Thursday 9/20/18, 11:00am-1:00pm, Campus Center Room 904-908

(Please RSVP to msp@umass.edu by 9/10/18)
---
Previous bargaining updates for 2017-2020 Contract Bargaining:
4/30/2018 (Powerpoint from MSP General Assembly)
3/27/2018 (Email to members engaged in contract bargaining campaign)
2/21/2018 (All unit email to membership)
9/26/2017 (Powerpoint from all union meeting)
9/5/2017 (Bargaining update from UMass Unions United)
6/23/2017 (All unit email to membership)
11/28/2016 (All unit email to membership)